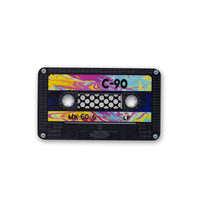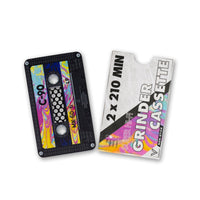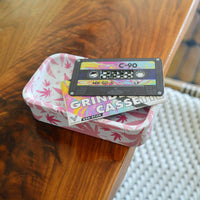 Cassette Nonstick Grinder Card
Description
Grind bud and baselines with a retro grinder card to cut through even the stickiest herb. Our nonstick grinder card is coated for a smooth finish every time and made from surgical steel for precise consistency. 
Includes –
Grinder Card: Our grinder cards feature textured teeth for a consistent grind every time. Crafted from surgical steel, this card will last without rusting.

Protective Sleeve: Keep your card discreet and concealed on the go. Our protective cover features a retro cassette case design.
The grinder card and sleeve are about the same size of a standard business or credit card measuring in at approximately 2.1 in x 3.3 in. and weighing about a half ounce, making it a perfect fit for any standard wallet.
Our Grinder Cards are portable, finger-friendly & easy to clean.