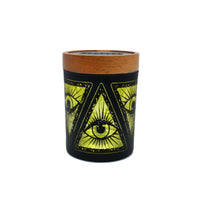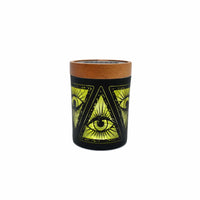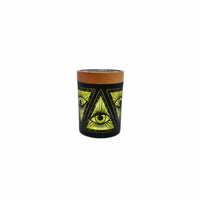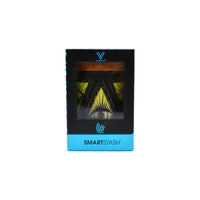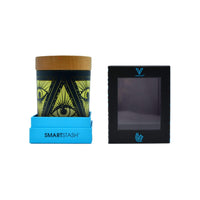 Illuminati Yellow SoleStash
Description
We couldn't keep this must-have a secret. Our Illuminati SoleStash jars are the classified solution to keep your herb as fresh as the day you got it. Featuring a built-in grinder plate, a funnel, and a humidity pack, our jar is a tokin' part of any stoner's collection.
Durable jar to store cannabis
Humidity controlled to keep herb fresh
Includes a grinder plate
Replaceable humidity packs ensure long-term storage
Smell-proof for discreet storage
Small: 3.5 in tall, can fit ¼ oz of flower!
Medium: 4 in tall, can fit ½ oz of flower!
Large: 5 in tall, can fit 1 oz of flower!